我们的研发团队
我们的技术人员和工程师利用他们的专业技能设计面向未来的解决方案。独具匠心的专业知识使我们每年能够申请通过十多项专利。我们与大学、研究所以及私营机构紧密合作共同构思面向未来的、符合各种国际标准和法规的产品。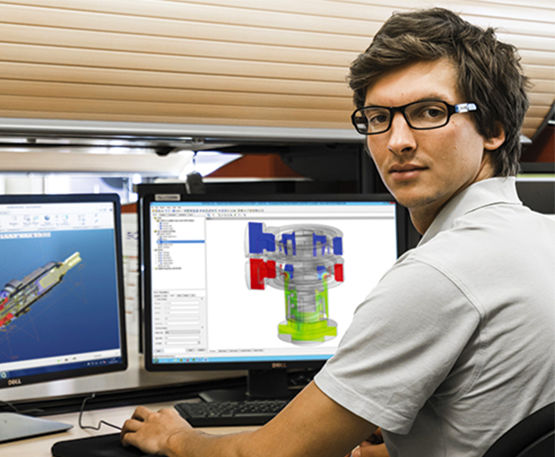 我们的研发人员告诉您

Magalie M.
Laboratory Technician
Like a cook, I add doses and mix the necessary ingredients to prepare the paste found inside the thermostatic elements. Everything must be done to the nearest milligram for the temperature of your shower to be as precise as possible. For each product, the recipe and ingredients are specific.

Laurie L.
Design Engineer
I design the products while ensuring that each step of the development is carried out correctly. A successful launch of new products first and foremost requires team work. Laboratory technician, marketer, design engineer, quality engineer, production manager…: all Vernet know-how plays a part.

Matthieu D.
Development Manager
Our thermostatic elements and cartridges often come into contact with water, either drinking water or shower water. It is therefore necessary for this water to be as clean as possible to eliminate all health risks. We therefore make sure that the materials used in our products meet the sanitary and environmental requirements.

Zorah F.
Laboratory Technician
With the help of the latest measuring devices, I test all the new products before their industrialisation to validate their performance. For instance, I check that our thermostatic cartridges connected to the mixers of our clients meet the NF norm criteria (French Norm). To do this, we operate a thermostatic mixer as if it had been used for 15 years by a family of 4.

Christian M.
Advanced Studies Manager
My role is to find new ideas. With the help of your precious feedback and our expertise, we select the best ideas to propose the most efficient product that are well adapted to your needs. Our objective? To stay one step ahead with respect to your future needs.

Emmanuel P.
Laboratory Manager
Before selling our products, we make sure that they meet the applicable norms and regulations. Each product is tested to ensure safe use and maximum longevity. Guarantee of optimal quality, before any purchase, make sure that your product is certified by the NF brand.

Jean-Marie P.
Research & Development Manager
The future taps and radiators must adapt to our new lifestyles. The new technologies, like home automation, are a perfect example. Moreover, the collective awareness of overconsumption of available resources leaves us no choice: we must now design each new product so that it consumes as little water and energy as possible.
我们的研发实验室
如何将一个好创意变为现实?
这是我们实验室技术人员的职责,她/他们与设计部门紧密合作共同探讨设计方案的可行性,是否能应用于恒温龙头、散热器恒温控制阀、地暖恒温混水阀…….他们设计常用于替代实际产品做各项测试以验证其工作原理的产品原型。在实验室里设计和测试产品原型是检验产品是否符合用户需求的一个必要环节。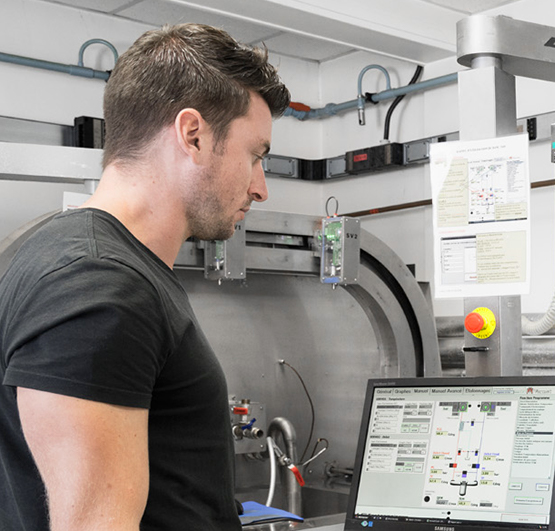 消费者的期望
我们深知倾听消费者的心声是激发我们获得改善您日常生活创意的最佳方式。
因此,所有新产品在正式发布前都会被一小组消费者提前试用。他们反馈的宝贵意见能够帮助我们确保产品符合消费者的期望。如有必要,我们就会对新产品做出相应调整。